Pantry, fridge and freezer
Having a well-stocked pantry, fridge and freezer really helps in preparing healthy meals quickly and easily. Try not to be overwhelmed by this list, it is exhaustive. I have compiled it  just an indicator of the types of ingredients that will feature occasionally in my recipes. You don't necessarily need to rush out and buy every last thing I have listed.
So when preparing a meal, once you have decided upon your core ingredients, pantry items really help to build flavour. Most of these ingredients are available at growers markets, the supermarket, your local health food shop or you can shop online (my personal preference as I save lots of money and time shopping this way).
If you are unsure what something is, click on it to find out more about it, where to find it, how to use it and why it's so good. My preference is always for S.L.O.W – Seasonal, Local, Organic (or sustainable) and Whole foods where viable. My 'Find Whole Food' guide in the resources tab will help you to find a market, delivery service or stockist of whole foods near you.
If you have children, try to keep the food in the fridge and pantry that you want kids to choose at their eye height eg; fruits, vegetables, nuts, seeds. You can also cut it up, or have it packed to grab and go for busy young ones. Better still, train your kids to wash and prepare it in advance themselves. If you only buy real, unprocessed food, that is all you and your kids will have to eat.
I also make great use of my freezer and always prepare more food than I need for that meal so I always have leftovers (either in the fridge or freezer). Whenever I bake, I tend to make large or double batches and freeze to pack for school lunches. It also means that a healthy snack or treat is always available to my kids and that they have plenty of variety.
So these are examples of the staples I try to have on hand: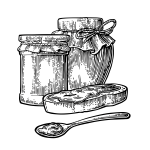 Condiments and sauces
These ingredients are used in small amounts but are condiments I cook with often.
Fish sauce
Horseradish (cream)
Tahini hulled
Tamari or coconut aminos (for soy-free)
Mustard (what type will depend on your taste buds, we have a bit of a selection). At least, have a Dijon as this mild mustard can really spice up a salad dressing, meatballs or cheese sauce.
Dairy

Butter
Only the real thing and NEVER the spreadable varieties or margarine. I place pieces of butter in a butter server and leave it in the pantry so it softens enough to spread. I've written about the health benefits of margarine vs butter here. I hope you'll not look sideways at anything but butter after reading this.
Cheese
Make sure it is the real thing with nothing but dairy, rennet and cultures. I love to stock different varieties, feta, goat, sheep, parmesan, quark, soft, hard…just no 'plastic' cheeses, please. For more on cheese, click here.
Milk
It's your choice of what type. My personal preferences are nut milk, coconut milk, coconut water and organic cows milk. If you choose to drink regular cows milk make sure it is full-fat and un-homogenised. Do NOT consume low-fat dairy produce (a highly processed food).
Natural yogurt
Choose only full-fat natural or Greek yoghurt. Never eat low-fat, flavoured or vanilla yoghurt. Why? For all you need to know about yoghurt and clever ideas for changing from flavoured to natural varieties, please click here.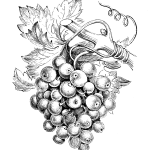 Dried fruits
Always choose either organic or sulphur / vegetable oil free varieties and consume in absolute moderation or avoid altogether if you do not want to eat fructose.
Apricots
Craisins
Currants (or sultanas or raisins)
Dates (good to replace sweeteners or sugar)
Gogi berries
Eggs
Always free range and organic. I urge you, for the sake of a few dollars, do not support the 'cage egg' industry. It is barbaric, the lowest form of cruelty and you will be ingesting a cocktail of toxins when you eat these eggs.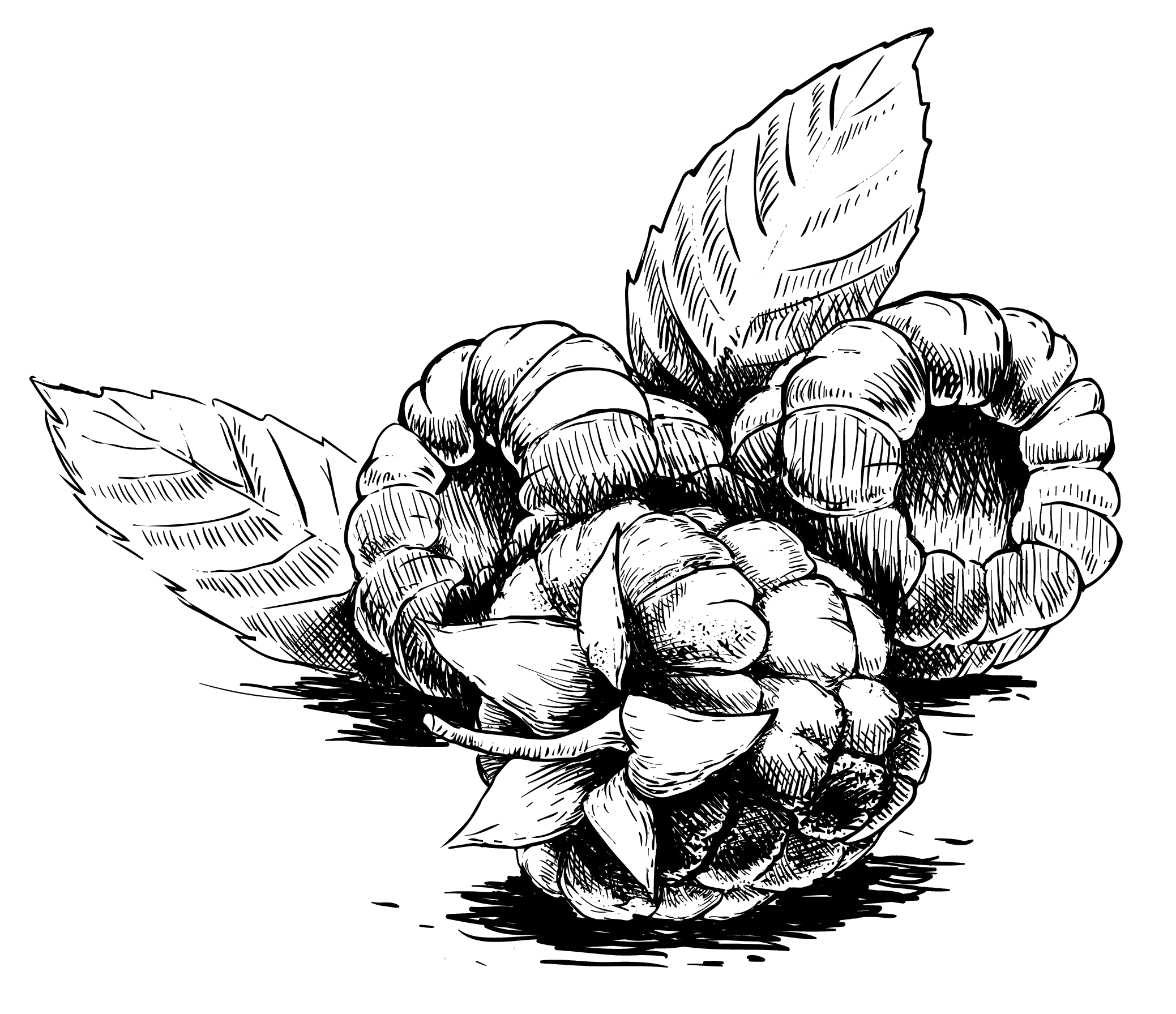 Freezer
Raspberries
Blueberries
Bone broth, the most super food of all the closest thing to a cure-all  (home made, of course, click here for the recipe and details of its health benefits)
Home made baked and raw snacks and treats
Fruit and vegetables
Lots and lots and lots of seasonal, local fresh fruit and vegetables (20% fruit, 80% vegetables). I use re-usable produce bags when shopping for fresh fruit and vegetables – I think it is super important that we all do our bit to minimise the use of those pesky small, plastic produce bags. Most people are doing great bringing their own big shopping bags to pack there weekly shopping in, but they still use the small plastic bags for packing fruit and veg. These re-usable bags are brilliant for packing fresh produce, click here.
To store my fresh produce in my fridge, I use Swags, they are just brilliant and really extend the freshness of your produce. You can check them out here.
Grains, flours and meals
It is worth reading more about the best choices and processing of grains here. These are the grains (or seeds) mostly referred to in my recipes:
Almond meal
Arrowroot powder (or starch)
Brown rice
Buckwheat, kernels and flour
Coconut flour
Corn flour
Oats rolled
Quinoa, grain, flour, rolled. For more about the amazing health benefits of this superfood, click here.
Rice flour
Spelt flour, white and whole meal
Herbs and spices
These are a list of my most used herbs and spices:
Bay leaves
Cardamom, ground
Cardamom pods
Cayenne powder
Cinnamon, ground
Cinnamon quills
Chilli flakes
Coriander seed, ground
Cumin, ground
Cumin seeds
Curry powder (mix)
Fennel seeds
Garam masala (mix)
Ginger, ground
Mexican spice (mix)
Mustard powder
Mustard seeds
Oregano
Paprika, smoked
Paprika, sweet
Peppercorns to put in your mill
Rosemary
Salt, always Himalayan or Celtic sea salt
Tarragon
Turmeric
Vanilla beans, vanilla powder, vanilla bean paste or real vanilla essence (not vanilla flavour)
Legumes and Pulses
In an ideal world, preparing beans and legumes fresh is best. I always soak and cook large quantities of legumes like chickpeas and freeze them in portions (in salted water). Click on the legume for soak and cook times.
However, I often reach for a can when I'm not organised or strapped for time. This is a list of what I stock in my pantry.
Cannellini beans, dried and/ or canned
Chickpeas, dried and/or canned
Lentils, brown canned and/ or dried
Lentils, puy (also called French lentils)
Lentils, red
Red kidney beans, dried and/or canned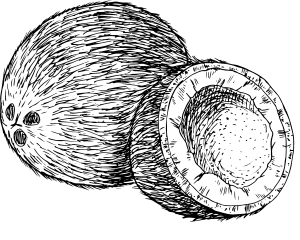 Milk Alternatives
As well as your primary milk, these milk (and milk alternatives) come in handy for lots of recipes.
Coconut water. For more about the many health benefits of coconut water, click here
Coconut milk
Coconut cream
Nut milk (always sugar and vegetable oil free varieties, making your own is best)
Nuts and seeds
Always raw, unsalted (and organic if possible). It's best to keep nuts and seeds in a cool place to keep them from going rancid (bad). They can be kept and eaten direct from the freezer, no need to defrost. If you can soak and activate them, all the better.
Almonds, whole (more on the benefits of almonds and recipes, click here)
Almonds, slivered or flaked
Brazil Nuts
Cashew nuts
Chia seeds
Hazelnuts
Macadamia nuts
Pepitas also called pumpkin seeds (for more on the benefits of pepitas, click here)
Pine nuts
Sesame seeds
Sunflower seeds
Walnuts
Oils and Vinegars
Oils ain't oils. Be cautious what type of oils you choose, especially to cook with, as heat can change a healthy oil into one that is dangerous to your  health. For more fantastic information on dietary fat and the best choices for you health, click here.
Oils for cooking / heating
Avocado oil (low to moderate temperatures only)
Butter should be used at low temperatures only
Coconut oil, unlike many 'vegetable oils,' coconut oil is not extracted using dangerous chemicals and extreme heat (which yields damaging trans-fats). This in itself makes it a safer oil to consume. The most beneficial grade of coconut oil is raw, unrefined or virgin oil which I like to use for raw baking and heating to moderate temperatures (up to 175℃). If the taste is a problem or you'd like to use it to deep fry or bake at higher temperatures, then choose refined coconut oil. Refined expeller-pressed oils have their scent and flavour removed through a deodorising process. Always check that any refined oils are not hydrogenated (the hydrogenation process creates trans-fats) and hexane free.
Ghee is great to use at high temperatures. I love the flavour in roasts and Indian dishes.
Macadamia oil, (low to moderate temperatures only)
Animal fats such as lard, tallow and poultry fat. Here's an idea; keep your bacon fat and cook in it
Olive oil, good quality, cold pressed extra virgin only (please avoid light oils) can be heated due to the protective effects of the antioxidants they contain. I love Cobram Estate Olive Oil.
Palm oil is a heat stable oil but its popularity is responsible for the destruction of large areas of rainforest which results in habitat loss for many vulnerable species including the orangutans of Indonesia. I would urge you to become educated and make an informed decision when purchasing products containing it (food, cleaning and skin care products). Support companies using only Certified Sustainable Palm Oil in their products.
Oils for pouring / dressing
Avocado oil, cold pressed
Flax seed oil, cold pressed
Olive oil, cold pressed extra virgin only (please avoid light oils). Olive oil is also good for finishing off hot meals. Add in at the end of sauces and casseroles to make the most of its delicious flavour.
Olive oil, lemon and chilli infused (I love the Cobram Estate Olive oils).
Oils to always AVOID (heated or not)
Vegetable oils
Sunflower oil
Rice bran oil
Soya bean oil
Canola oil
Safflower oil
Corn oil
Grapeseed oil
Vinegars
I mostly use vinegar for dressings or in baking when an acid is required (lemons and limes also provide good acidity).
Apple Cider Vinegar
Balsamic vinegar (in moderation due to the sugar content)
Red wine vinegar
Rice wine vinegar
White wine vinegar (there are some interesting variations here with subtle taste differences such as chardonnay vinegar)
Raspberry vinegar (sugar-free ones are best)
Sherry vinegar
I actually have a bit of a vinegar addiction and collect all sorts of wonderful varieties. I love the subtle flavours they lend to a meal or salad. For a few healthy salad dressing ideas, check out these recipes.
Other
Cocoa or cacao powder (always unsweetened)
Cacao nibs
Coconut, desiccated, shredded, flaked
Nori (sushi paper)
Tomatoes, canned whole or diced organic
Tomato purée or sugo or pasata (all more or less the same)
Tuna, good info on the best brands to buy here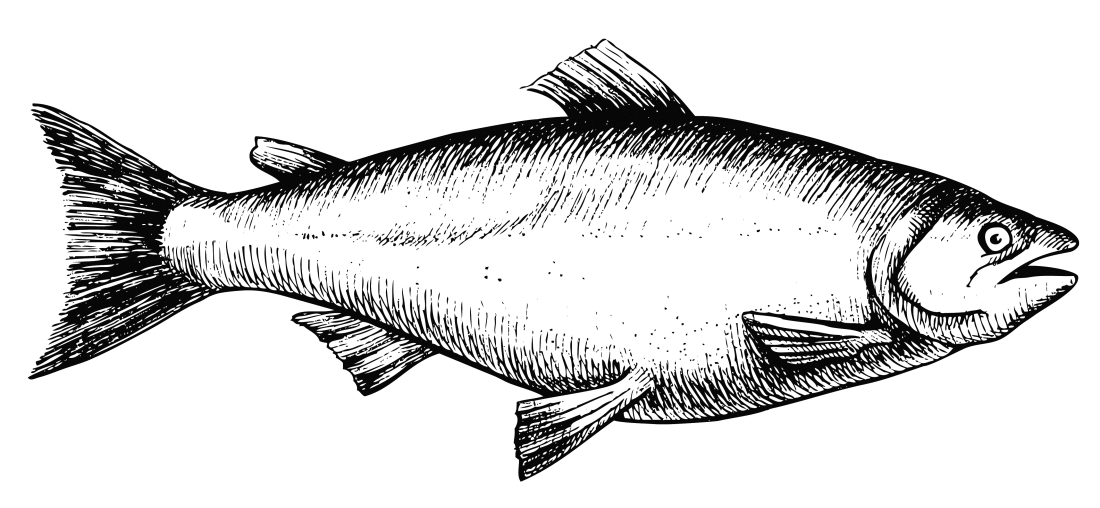 Protein
Meats and fish. I have a selection of cuts and types of meat in the freezer at all times.
Try to eat organic or one hundred percent grass fed or pasture raised meats, organic poultry, line caught or sustainable seafood, organic eggs and unprocessed, full-fat dairy. It is worth seeking out economical sources and stocking up your freezer when you come across specials. The resources list will hopefully give you some options to shop around and find the best, most sustainable produce in your area. I will also be giving lots of tips for making the most of the organic protein to get your money worth.   Remember to ask questions of your supplier to ensure you are getting exactly what you are after. As morbid as it sounds (and as much as the animal lover in me would sometimes rather ignore this), I like to honour the animals I eat by knowing they were happy in life and were slaughtered with respect. As such I endeavour to only support ethical farming and butchering practices.
I will generally offer a vegetarian option for many of my meat based recipes. For more information on eating, protein see here. For more on why I recommend pasture raised, 100% grass-fed beef, click here.
Sweeteners
ALL 'unrefined', 'natural', 'nutritional' or 'fructose-free' sugar is still sugar and needs to be consumed mindfully. ALL forms of sugar have to be metabolised by the body and we simply have not evolved to consume any where near the amount of sugar many people consume these days. I believe most people would be surprised by the amount of sugar they ate in a day if they took the time to honestly assess their or their kids intake. For more about choosing the best sweetener for you, click here.
These are the sweeteners you'll see in my recipes.
Honey, always raw and unprocessed (locally produced honey is also best if available to you)
Maple syrup, only the real thing and never maple 'flavoured' syrup
Rapadura or coconut sugar
Brown rice syrup (fructose-free), sometimes called rice malt syrup. I use the Pure Harvest brand.
Please avoid sugar (raw, white, brown etc) high fructose corn syrup, agave and artificial sweeteners.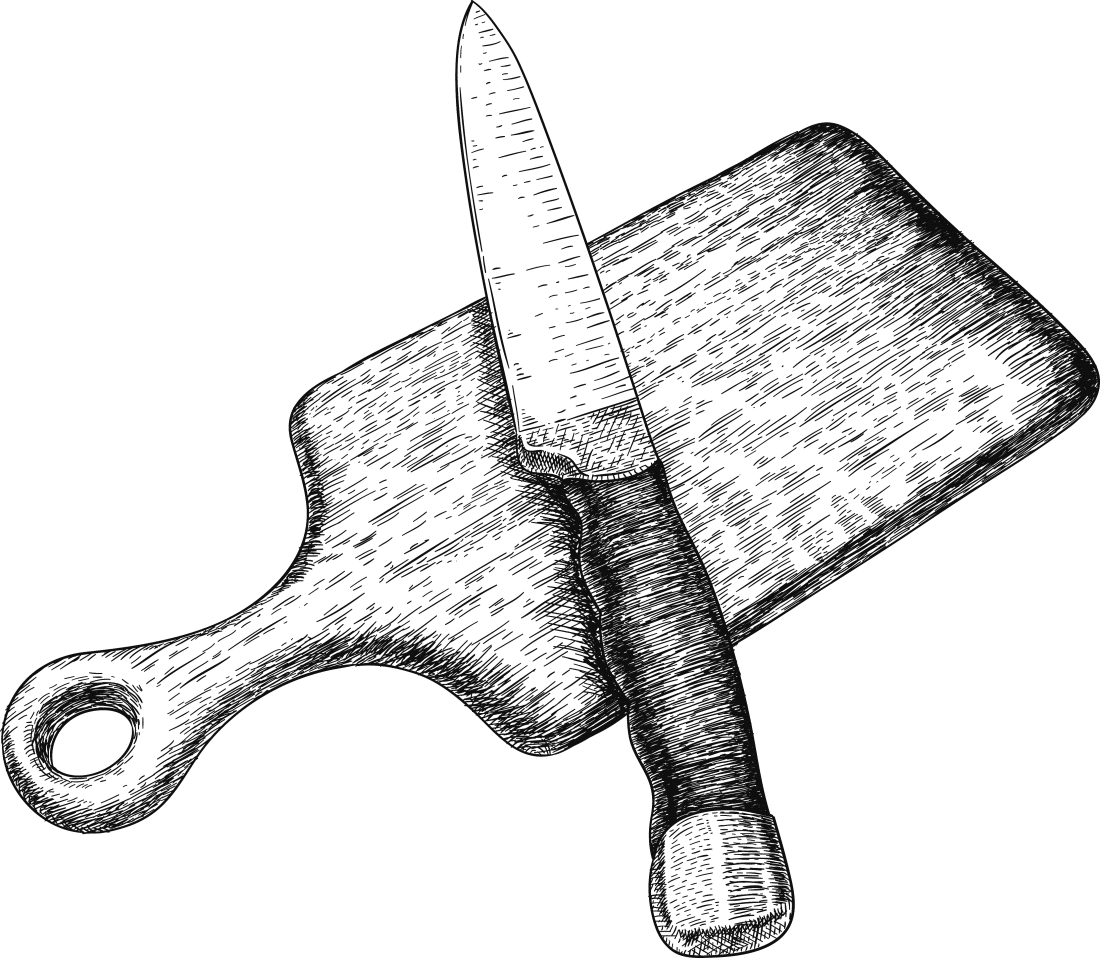 Utensils and appliances
These are the utensils and appliances I use to make life easier in the kitchen. My favourites beyond the standard stainless steel pots, pans, mixing bowls, cast iron baking trays, a good wooden chopping board etc…
• Invest in a high powered food processor or blender (capable of grinding nuts or seeds). I love Thermomix, I wish everyone had one in their kitchen as it is an amazing time-saving device. Remember to always look for shortcuts in any recipe. You may need to rearrange the method slightly to make the most of your appliance. This will make life in the kitchen faster, simpler and more joyful.
• I love my julienne peeler for quick julienning vegetables.
• A hand held lemon juicer or press.
• A sharp zester or parmesan grater.
• A big, sharp knife will make preparing food SO much easier. Ceramic knives are definitely worth investigating. They are light, very sharp and a joy to use in the kitchen. Food also doesn't oxidise the way it does under a stainless steel knife (apples, herbs and lettuce don't go brown). Mine is a Kyocera brand, you can find a stockist here.
• My favourite toxin-free, cookware that you'll see pictured in many of my recipes is by a wonderful company called Solidteknics.
Other kitchen favourites
This is a list of other sustainable kitchen supplies I stock…
• Unbleached totally chlorine-free baking paper and cupcake / baking cups made by 'If you care'. Why spoil your food by exposing it to the chemicals in normal baking paper and cupcake holders? You can buy them here at my favourite eco store Biome.
• I love my Onyx Stainless Steel popsicle moulds.
• The safe, stainless steel lunch boxes you'll see in many photos on my website are Planet boxes. If you are Australia, you can shop for them and other safe, containers and drink bottles here.