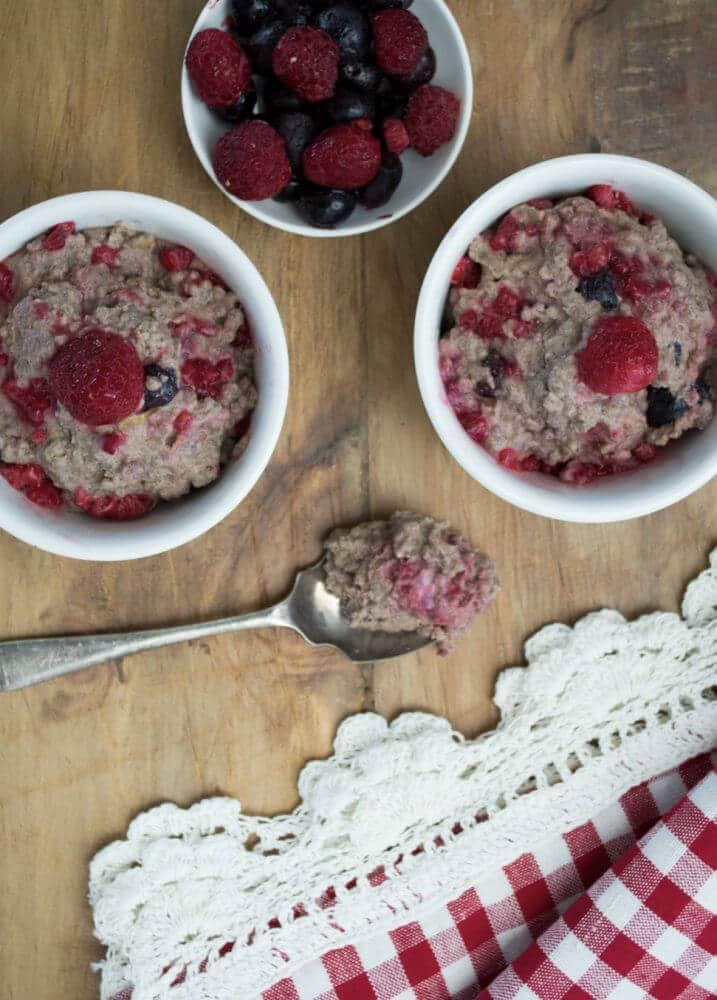 This little concoction is a medley of several very super, whole foods. It's deliciously sweet enough for a dessert (my husband thinks it tastes like a cherry ripe, hence the name) and healthy enough for breakfast! I make a jar of it and help myself when I feel like it.
Health benefits
Firstly it is gluten and dairy free. Chia seeds have a very impressive nutrient profile and are a great gluten-free source of fibre, protein and omega 3 fatty acids. These small, tasteless seeds swell up and absorb liquid and the flavours they are soaked in, which makes them incredibly versatile.
The berries and cacao powder are rich in antioxidants and the lemon zest and coconut milk are wonderful immune boosters. The coconut water is very hydrating. How super is that?
Take a look at the variations (below the main recipe) for suggestions to alter the recipe to suit your specific dietary requirements.
If you're looking to save money across pantry items such as nuts, seeds, flours and more, I personally shop at The Wholefood Collective – great whole foods at heavily discounted prices (all home delivered), click HERE to check them out.
Chia Berry Ripe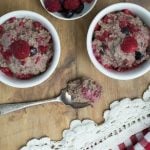 This is the most delicious flavour combination for a healthy chia pudding - named after the infamous 'cherry ripe' chocolate bar.
Ingredients
50

g

berries

(

½

cup) I use frozen or fresh raspberries and blueberries but any will do, smashed up a bit to release their juice

45

g

chia seeds

(

¼

cup)

1

tbsp

cacao

(unsweetened Dutch process or raw)

2

tbsp

rice malt syrup or maple syrup

(or to taste)

2

tsp

vanilla

-paste or powder

½

tsp

ground cinnamon

270

ml

canned coconut milk

(

1

cup approx.)

125

ml

coconut water

(

½

cup)

1

lemon/s

-zest finely grated (optional)
Method
In a large jar place all of the ingredients and stir or shake to combine well.

Place it in the fridge for at least a few hours (I leave it overnight).

You can shake or stir it after an hour or so, just to make sure the flavours are well distributed.

The longer it is left , the thicker it becomes. Adjust the consistency with more milk if it become too thick.
Serve
Enjoy as it is or topped with more berries and cashew nut cream (recipe here). A little toasted flaked coconut is also delicious.
Store
Store in an airtight container in the fridge.
Variations
Coconut-free
Replace the coconut milk with a nut milk or dairy milk.
Low-fructose
Sweeten with rice malt syrup.
Tip
I find people generally either love or struggle with the gelatinous, slightly grainy texture of chia. If you don't like the texture, try to blend it smooth or use ground chia seeds to make it.
"The best Chia Pudding flavour combination ever!"
Sally
Love to hear if you like this delicious chia pudding.  Post a comment or rate this recipe below!