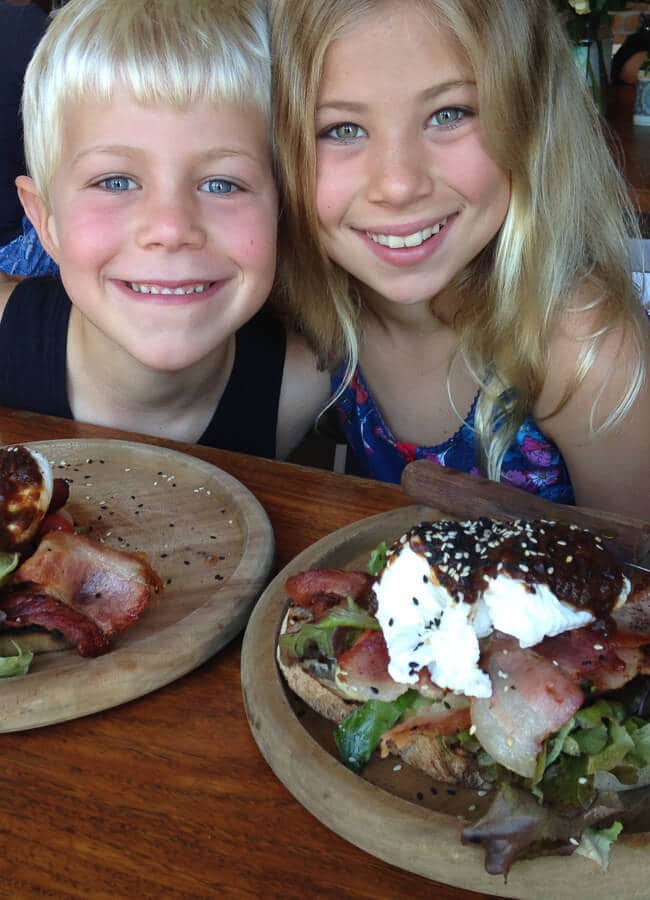 Food beliefs, we all have them; but are they limiting us nutritionally? In this post I explore how what we think is appropriate food for certain meals (and also for kids to eat) can negatively impact on the amount of nutrition we are deriving from our diet.
I had a call from a friend a few months ago, panicking as her son had told her he didn't like eating cereal or toast for breakfast and she was at a loss as to what to feed him. It got me thinking about how much our food beliefs affect our food choices and potentially limit us nutritionally.
You eat what for breakfast?
The food processing industry has done a very good job of selling us the idea that certain foods should be eaten at certain times of the day. Obviously it benefits them enormously for us to form beliefs around food, especially when those foods are of the processed variety.
Let's do a Family Feud style quiz. I've taken the liberty of inserting the the kinds of foods I've found patients to report eating when I explore their diet in a consult –
Q – A food you can eat for breakfast
A – Cereal, bacon and eggs, toast
Q – A food you can eat for lunch
A – Sandwich, wrap or roll, pie or sausage roll (that one's for the tradies)
Q – A food you can eat for dinner
A – Meat and veg, pasta, casserole
Q – A food you can eat for a snack
A – Biscuits, muesli bars, crackers, fruit
How'd I do? In Australia I think many peoples eating regime look something like this and it's certainly not all bad. I've also practiced in Ireland and whilst similar, my patients would count potatoes cooked three different ways as three serves of veggies (ha ha).
I believe so many of our food beliefs (in the Western Cultures) are limiting us nutritionally and in many cases hindering our health. I know personally, the more I've dropped preconceptions about what food should be eaten when, the better my diet has become.
Breakfast is one meal where the food processing industry have society seriously brainwashed as the foods they have sold us (cereal, breakfast drinks), do nothing to support our bodies nutritionally. So I'm going to put it out there – you can eat any nourishing whole food you desire for breakfast. Think leftover dinner, a bowl of soup, a smoothie. My kids are even loving home-made ice blocks (basically smoothies frozen into ice block moulds) and also home made jelly for breakfast (pureed fruit and gelatine which is great for their gut and immune system). We also often have left over bolognese, dhal or curries on toast for breakfast – quick, easy and so much more nourishing than many of the 'conventional' breakfasts.
The same goes for snacks – just eat real food, perhaps add in a veggie or two and you are all good. I very often throw together a snack plate that is basically a mish mash of whatever I have in the cupboard or fridge (I have loads of snack ideas here). If you're baking, inject as much nourishment into it as possible (this is always the aim with all of my recipes, even the sweet treats).
In fact, I challenge you to let go of convention and replace the processed foods you've been conditioned to eat with whole foods and watch your health improve. This post is a great place to start with simple food swaps that can make a huge difference to you and your families health and wellbeing. Even small improvements like adding a side salad (basically a handful of leafy greens with vinegar and olive oil) and a spoonful of sauerkraut to your cooked breakfast when you have one, is a bonus (something I've personally committed to doing). At first my hubby and kids thought it was a bit weird, but now it's just the norm.
Back to my friend. So I talked with her and her son and discovered he loves soup and smoothies – so that's what he now has for breakfast. She makes big pots of soup and freezes it in jars or containers for him to re-heat as needed. She also adds veggies to his smoothies (this post will give you ideas on how to do this too) and has already reported that his health has improved enormously (he was getting sick very frequently when we first spoke).
I cant believe your kids actually eat that!
Another food belief is that certain foods are for kids. Think about it, in the supermarket there are cereals marketed as being good for babies and kids, yoghurts, muesli bars, breakfast drinks, juices, noodles, breads… I could go on and on. Food marketers are very clever knowing they can throw a few health claims onto a product leading parents to believe that their product will benefit their kids health and it is guaranteed to sell well. We all want what's best for our kids, unfortunately mass fortification and a heap of 'ingredients' inside pretty packaging is not serving our kids at all.
I can remember when a lady asked me if it was okay to feed her baby 'her yoghurt' (as her store was out of 'baby' yoghurt). I didn't even know what was in the yoghurt marketed to babies and kids so I checked it out and I was horrified by the ingredients. She was so much better off, financially as they were expensive, but also regular full-fat natural yoghurt was so much better for the nourishment of her baby.
One thing I've always been very conscious of is letting my kids try everything that we eat and my hubby has been great at marketing whole foods to them (he's a very convincing sales man ha ha). We constantly talk about the deliciousness on our plates at meal times, how yummy veggies are and from a very young age, they have eaten what we've eaten. Even when we are eating out we 'share' food and have never ordered food off the 'kids' menu (another bug bear of mine – but I won't go there now).
I believe this approach has really helped them to have an openness to trying new foods and a great appreciation of food. My son in particular is mad on making up flavour combinations of his own. A few weeks ago he put mustard, grated horseradish and jalapeños on a rice cracker for afternoon tea – it's become a new favourite (insert eye's boggling emoji)!
Anyhow, I've written this post to encourage you to check in with your food beliefs and even consider challenging them (just maybe not to the extreme of my 10 yr old ha ha). Perhaps you already have a few unconventional food or eating habits – I'd love you to share them in the comments below. Let's prove there is no such thing as a 'normal' diet!