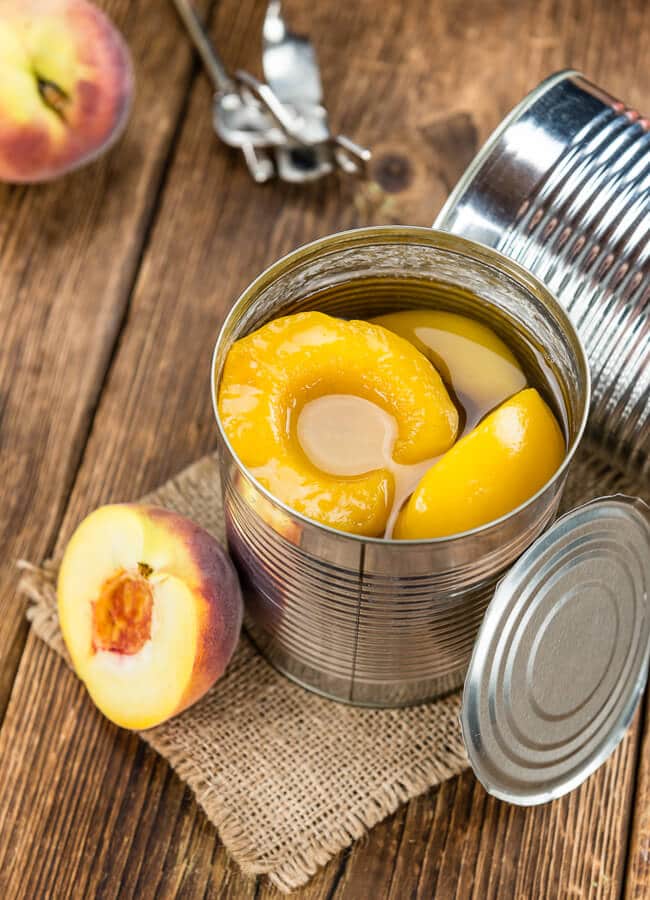 I recently stumbled upon a really interesting TV program called 'Food Unwrapped' – they ask some fascinating questions of the food processing industry and on the episode I happened upon, they investigated how those perfect little segments of grapefruit are produced in canned grapefruit.
Now if you have ever tackled a grapefruit, you'll know scooping out those delicious little segments is a tricky and messy business.  Expect juice in your eye and very sticky hands! So what clever piece of technology is used to peel and separate all of the segments to can them?
It just so happens that the show travelled to the grapefruit production HQ in Swaziland, Africa to find out how it is actually done.
Basically, the process goes like this…
The whole fruit is steam blanched to soften the skin
They are manually peeled (by a group of several hundred African ladies)
They are then soaked in hydrochloric acid to remove the pith.  Hydrochloric acid is a poisonous, highly corrosive liquid.
So in order to neutralise the segments contaminated with this dangerous acid, they are washed with caustic soda (another corrosive, though alkalizing substance – the stuff we use to clean a blocked drain or dirty oven).
Then they are canned and sent to market.
Scary huh? Now I'm sure that very few of you consume canned grapefruit, but it got me wondering how other fruits are processed to form the perfectly uniform pieces you find in the can or tetra pack.
I did a bit of digging, and there is surprisingly very little information (online) about the technicalities of fruit processing, other than reassurances that they are as nourishing as their fresh form (which I don't believe for a minute).
I also struggle with the safety and sustainability of the containers they are packaged in – but that's another post.
Sterile and lifeless
Aside from canned fruit being a concentrated source of sugar (natural and added), processed fruit generally is sterile and lifeless; it has to be made so in order to package it.  There is so much more to human nutrition than the macro and micro-nutrition of a food. Real, fresh food has a life-force and microflora (it is NOT sterile).  It decays and does not have a long shelf life like most packaged and processed foods.
Much research is currently directed to the role microflora (germs) plays in keeping us healthy. More and more of it confers that we need a symbiotic relationship with the germs that live on and in us in order to be healthy.  Sadly our food chain has become largely sterile; in fact, any food that comes packaged is sterile. For example, a jar of baby food (pureed fruit for arguments sake) with a shelf life of many months is sterile.  If you make a fresh fruit puree and put it in your own jar and sit it on the shelf, it will be off (growing bacteria) within a day or so because it is not sterile – it is fresh, live, real food (good for your baby and also good for other living organisms living on and in your bub)!
I have written more on the importance of microflora and living with germs here. It is so important to understand that not all germs are bad – we need them to be healthy, so much so, they outnumber our own DNA.
Alternatives
Probably the most common time parents purchase processed fruit is when their children are still growing (or losing) baby teeth and they are looking for pureed fruit.  As a busy mum, I get buying processed food pouches or jars as a back-up.  Another reason that people buy processed fruit is for 'convenience;' though I personally think a whole piece of fruit is super convenient (if your child has the dental structure to tackle it).
My 'convenience' tip is to make your own backup pouches or jars.  Puree your own fruit (either cooked or fresh) and store it in safe containers or reusable food pouches.  It is so quick and easy to do, safer and so much healthier for your child.  Store it in the fridge or freezer (your freezer is your best long term preservative) for when you need a fast snack.
Once again, I come back to my health philosophy of eating food that is low HI (human intervention).  Fresh (or freshly cooked) fruit is a low HI food, packaged fruit is not. Food needs to nourish not just fill a gap!
Love to know your thoughts on packaged fruit products.  As always I welcome your questions and input too. Contribute by posting a comment below.