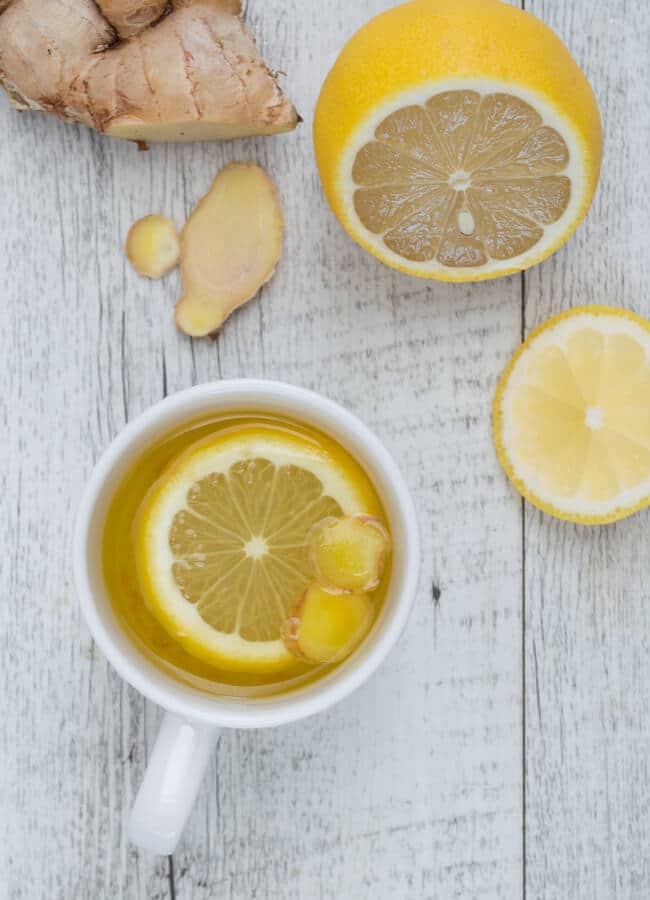 There's something soothing about a warm cup of tea when you're feeling run down. But not any old tea will do. With people dropping left right and centre at the moment with colds, flu, and all manner of dreaded bugs, I thought I'd share this immune supportive tea recipe – a remedy I rely on to keep myself and my family well.
I also use this remedy to treat a respiratory infection. It really helps relieve symptoms and shorten the duration and severity of the infection. This immune tea is my take on the infamous hot lemon and honey drink my mum used to make me as a child, only packing much more of a medicinal punch.
Health benefits
The turmeric is anti-inflammatory, antibacterial and antiviral. This, combined with the anti-inflammatory effects of ginger, means that both are wonderful for treating the congestion associated with respiratory infections.
Honey has been used for centuries to reduce inflammation, promote healing and reduce infection. But not all honey is created equal. Processed honey has

no

medicinal qualities. Real, raw honey possesses these properties, with some types of honey more potent than others. Manuka honey is a type of honey which is potently antibiotic and is receiving much attention in the medical community for its medicinal qualities. It or another raw medicinal honey would be your best choice here.
Lemon obviously donates a little hit of vitamin C. But it is the zest that impresses the most. Lemon zest is very nutrient dense, an amazing antioxidant and is very anti-bacterial too. It is also very good for stimulating digestion and breaking down mucous. Where ever a recipe calls for lemon juice, always incorporate the zest too.
So now for my immune tea…
Immune Tea
My Immune Tea is a wonderful remedy for supporting the immune system when it is run down. Sip this tea to help you on the mend.
Ingredients
500

ml

boiling hot water

(

2

cups)

1

organic ginger tea bag

(or a

1

cm slice of fresh ginger root, diced or grated)

¼

tsp

ground turmeric

(or a

1

cm fresh piece of root, diced or grated)

1

tbsp

manuka or raw honey

-more or less to taste

1

lemon/s

-juice and zest
Method
Pour the boiling water over the ginger, turmeric, and optional coconut oil.

Let it sit for a few minutes before adding the zest and juice.

Add the honey then simply sip yourself well.
Variations
Supercharge it
Simmering the ginger and turmeric root in the water for 5-10 minutes will make a more potent brew.
Boost it
Add a tablespoon of extra virgin coconut oil to the tea.
Vegan
To make it vegan, replace the honey with maple syrup or rice malt syrup. 
Do you have any homemade remedies you swear by to prevent or treat colds and flu?  I'd love you to share by commenting below.