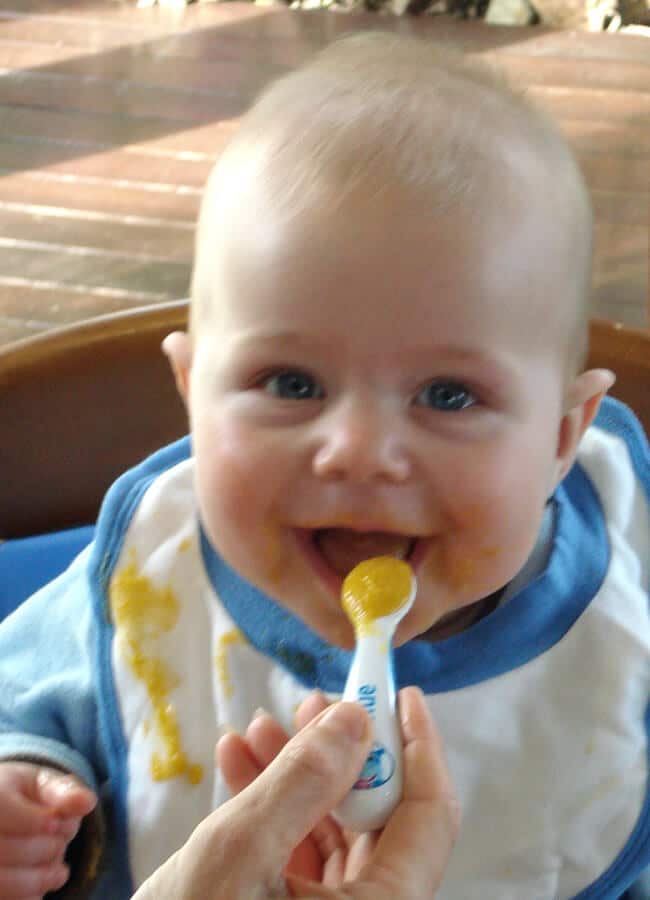 Due to popular demand, another series begins! We take a step back from our starting point, The Well Nourished Child series and we begin the Well Nourished Baby and Toddler. Even though I am way past the baby stage, I remember it well and believe the choices I made way back then, have shaped the health and eating habits of my own two robust children.
It is exciting (and sometimes daunting) when the time comes to introduce your baby to the world of food. So here is a little advice based on my own personal, as well as naturopathic experience, as always centred around my holistic food and health philosophy.
When to start introducing solids?
The best time to introduce solids is a point of contention amongst experts and the research is yet to reach a true consensus. The best time to do this is something I'm not going to discuss other than to say that each baby is an individual and there is NO rush. Some take solids earlier, others later. As such, you will need to take cues from your own child. If they are interested, get started.  If they are not interested don't force the issue. Wait a week and try again. My two were around 6 months old, give or take a week or two and both showing a lot of interest in food. The collage above is of my youngest having his first taste of food ever. As you can see, he is very pleased with the process and to this day, he is mad for anything and everything that is edible (although he maintains his favourite food is chilli mussels). If you are seeking more,  here and here you will find sound information on this topic.
What foods and when
Even at this crucial stage of nutritional development, there is also conflicting recommendations. I believe first tastes should be pure and simple and I will discuss specifics over the next few posts (it's a topic in itself). However, whatever foods you decide to introduce, and when, please just make sure they are SLOW foods (Seasonal, Local, Organic, Whole). Here's why:
Seasonal – ensuring they are eating the freshest, most nutritious produce possible. What is the point of feeding their tiny, nutrition-hungry bodies anything less than the best?
Local – will also ensure optimal nutrition and less chemical exposure.
Organic – food is critical for babies and toddlers as there is evidence that exposure to many pesticides and toxins found in foods, increases the risk of children developing many common and devastating health conditions. When you think about it, this is not surprising as the ratio or dose of chemical to their tiny body weight is so much greater. To add insult to injury, their developing organs are much less able to cope with ingested toxins. I believe feeding babies organic produce is an essential consideration for ensuring baby thrives and reaches his or her full potential.
Whole – real foods, carefully prepared to retain their nutrition, are the only nourishing choice. Packaged and process foods, even when 'organic', have none of the nutrition or life force found in freshly prepared foods. In order to be preserved, processed baby foods are exposed to such high temperatures, that they become sterile, lifeless products. As such, they need to be given only when absolutely necessary.
For more motivating information about SLOW foods, where to source them and why, read this post here. It addresses affordable ways to source organics also. If you're still not convinced to feed your baby only organic produce after reading the study I quote in this post, then you are braver than I!
Lastly, a friend of mine once said, 'start as you intend to continue.' I was newly married and she was cautioning me to avoid ironing my husbands shirts or I'd be expected to do it forever and a day. I have taken her advice (re the ironing) but also when it comes to feeding my children. What I'm trying to say is that introducing baby to real, whole foods from the very beginning will set a foundation for good health and an appreciation of whole foods for the years to come. What an amazing gift.
Questions? I'd love to help in any way I can. You can post them below.