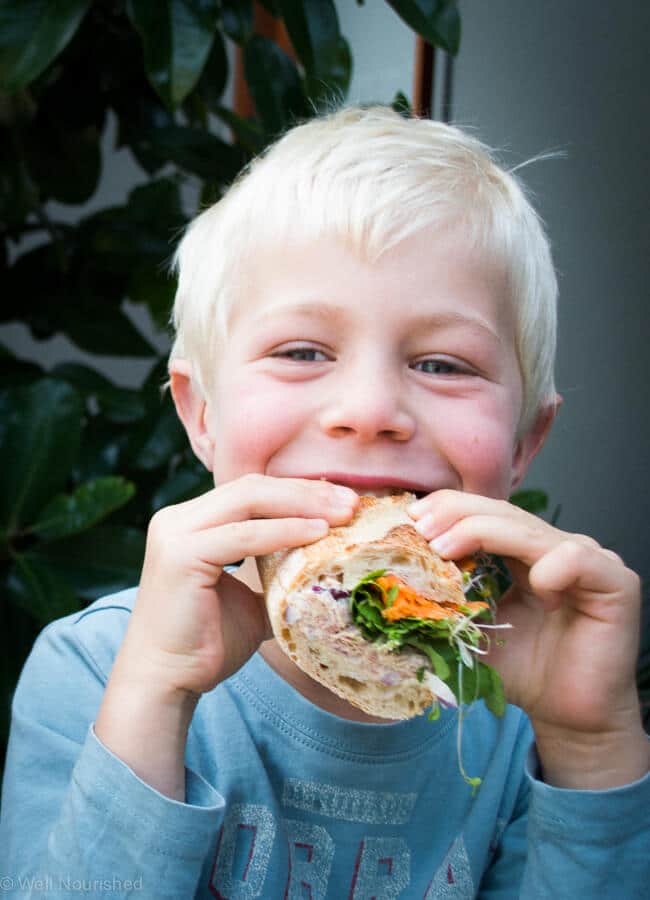 My first child reliably slept through the night from when she was just ten days old. I remember going to my first mothers group at the child health clinic and doing the rounds of group introduction. When I announced that she fed like a baby elephant and slept through the night, I can remember the death stares I received from all of the other exhausted mothers (who many months later, confirmed they hated me at that very moment)! However whilst I sat listening to their tales of sleepless nights and screaming babies, I was struck with fear. The clinic nurse was reassuring the other mothers that it was quite normal for babies to feed every four hours. As I sat there listening I became more and more convinced that there was surely something wrong with my child! If not, she was becoming malnourished going eight hours without a feed. I became obsessed with weighing her and even started waking her in the night and forcing her to feed. She was in the 90th percentile so I clearly needed my head read!
Then my son came along almost four years later. Let's just say he was not the easiest baby to mother and again I started questioning what might be wrong with this child. Was I not producing enough breast milk, was he starving….. Anyway, my point is two-fold. One, every child and person are different, their needs, likes and dislikes are as individual as they are. Secondly, we all worry too much. In hindsight, I should have just trusted in the knowledge that I was doing the very best I could to nourish my kids in every way. That they were ok.
Which brings me to my post… I know food fussiness is a major concern for many parents out there and that's understandable. Children are growing and developing continually, which means their cell turnover is much greater than during adulthood and their need to be nourished is magnified. They need real food to do this, pure and simple. Food that is recognised by the cells in their tiny bodies. The human body has not evolved to recognise synthetic, chemically laden foods, pesticides and herbicides which are all designed to interrupt and kill living systems. There is no place for these things in a child's diet.
However, as a parent, I understand that it is the toughest and most time-consuming job of all. Whilst I post on the best case scenarios in my health posts and recipes, there is no place for obsessing over every morsel that passes your child's wee lips. The point I am trying to make all round, is that as a parent we have to trust that we are doing our best. We also have to trust in the HOW we feed our children, which is something we do have control over. The what they will and won't eat, will evolve and change all of the time. We can't always have complete control.
So here are a few more of my thoughts on developing healthy eating habits. My kids are pretty accepting of most foods, but far from perfect and they have definitely tested many boundaries over the years. There are things I've done right and areas I've failed. I think we need to identify our misgivings in order to correct them. These are snippets of areas many parents of fussy kids might like to address and I will discuss these things in more detail in coming months.
To recap
I know it's been said, but I have to say it again…please build a food culture. Food is social and the experience of sharing is more nourishing than just the physical. I've spoke about the importance of eating as a family here. Kids also need to understand the origins of their food. For more on getting kids involved, click here. Working on these two points may be all you need to convert a fussy eater.
Out of sight, out of mind
This is so obvious but needs to be said. Only buy whole foods – the foods you want them to eat. Also, you should only eat the foods you want them to eat (at least in front of them, especially when they are little). You are the most important role model and hero of this story; so you need to take charge and lead the way! If you have treat foods in your house, please allocate them to the top shelf or somewhere out of site.
Be in control but not a dictator
This is an area I've struggled with, the control freak in me takes over sometimes! Set boundaries around food, this is critical. But here's the tricky bit. Don't let it become a sore point, eating should never be a chore and do let them have some input. So you may like to give kids a choice between a couple of options. For example 'muesli or porridge for breakfast this morning?' This should never be open-ended like ' what do you want for breakfast?' Choice is good, but you are still in charge.
Honour their own needs
Everyone is different. If your child is hungry, feed them food. If they are full, not hungry or unwell, leave them be. I'm sure we all have some inbuilt fear of starvation. Maybe it's a primitive thing that we need to make the most of each meal because we don't know when the next may come? But how many of you pressure or bribe your kids to eat more, or worry they haven't eaten enough? They won't starve so let them decide when they've had enough. Trust their instincts, you don't always know best.
Practice patience, positivity and praise around food
Avoid labelling food as good or bad, healthy or unhealthy. Kids don't care about these things, in fact, many kids like to be a little bad. Kids also sense any anxiety you may have around food and from a young age they often use food in power plays. I've got so much more to say about this very soon.
Before this post becomes a thesis, I will finish up. I am used to helping families one on one, naturopathy is a very personalised approach to healing. I know nothing of your issues (if indeed you have them), so in order to help you, I need to know how and where you need help.
I'm sure you have many questions or even objections to some of these points. PLEASE voice them so I can plan the best way to tackle this vast subject. These points are little tips, designed to get you thinking and COMMENTING. Is there an area you feel you've gone wrong or an aspect of your kids eating habits you'd like to change?
So let me have it.  What are the issues you have with fussiness? How can I help you to develop healthy eating habits in your children? 
Is there something you've found works in resolving food fussiness with your own children? Please share so we can learn from one another.