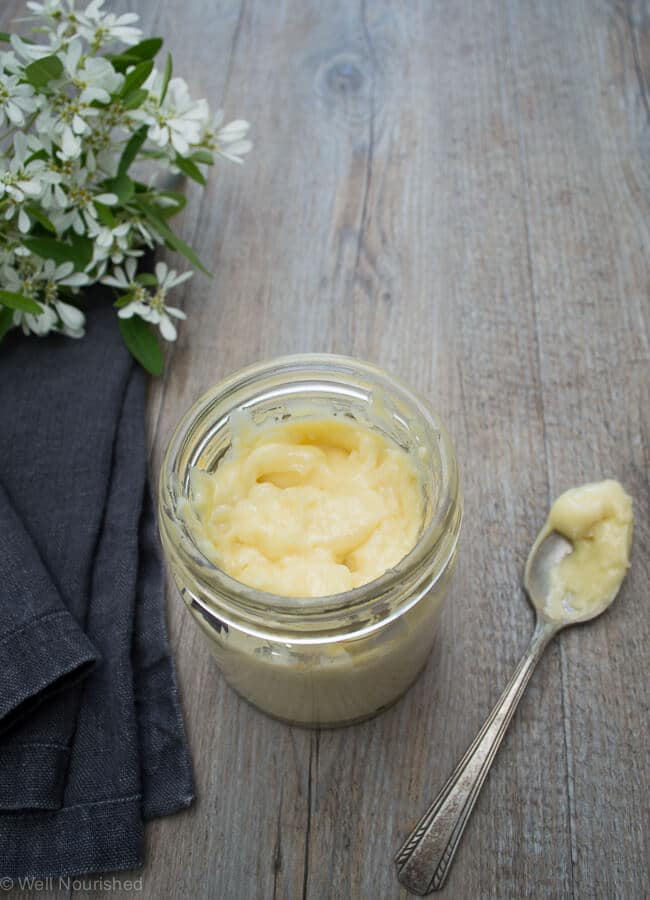 Mayonnaise is a fabulous and versatile condiment to have in the fridge. In this post I'm going to discuss why homemade mayonnaise is good for you, give you a recipe and of course several variations and ways for using it.
Once I learned just how damaging vegetable oils are, mayonnaise was the one food I just couldn't find that was made with an oil I was happy to ingest (or expose my kids to). I had periodically made mayonnaise in the past, but like any busy mum, sometimes the little things have got to give, and that was often mayo.
At the end of the day, it does only take 5 minutes to make and should last 7-14 days (the fresher your egg yolks, the longer it will last so perhaps go by their expiry date). According to Sally Fallon, from "Nourishing Traditions"… if you stir a tablespoon of whey into your homemade mayonnaise, and leave it out of the fridge for about 7 hours, then refrigerate it, it will last for a couple of months (and provide a dose of probiotics too).
So why you should avoid shop bought varieties and make your own 'healthy' mayo?
Let's start with the cheap and nasty vegetable oils (technically seed oils) most mayo's are made with. I've spoken already extensively about why vegetable oils are dangerous to our health (catch up on why here).
I am yet to find a mayonnaise made with any of the oils I feel happy ingesting – that is extra virgin olive oil, macadamia nut oil or avocado oil (if you have please let me know). Also, commercial mayonnaise has become a dumping ground for sugar with many 'lite' or 'low fat' varieties containing as much sugar as a can of Coke. Once more, to allow for storage, commercial mayo's are pasteurised to destroy bacteria (good and bad).
Home made mayo on the other hand provides a good dose of healthy fat, a little protein and if you choose to ferment it (by adding whey), some probiotic digestive support too. More on how to source whey here.
Take a look at the variations below for all the details as well as suggestions to alter the recipe to suit your specific dietary requirements.
Healthy Mayonnaise Recipe (and loads of ways to use it)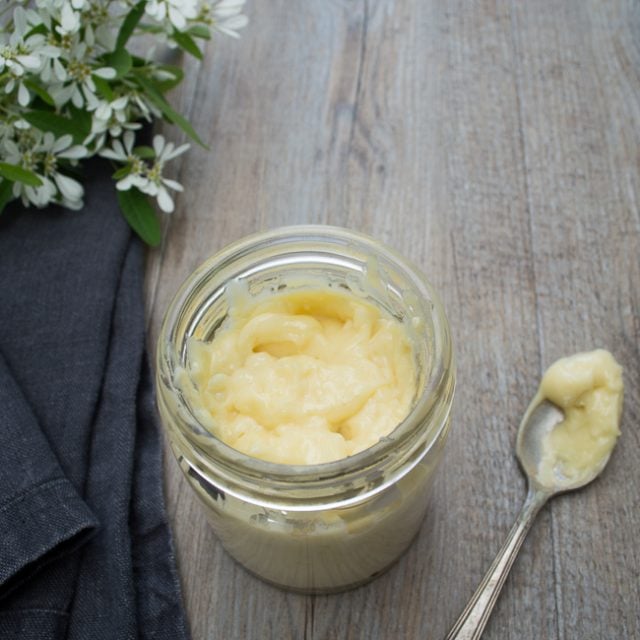 A home-made mayonnaise is not only delicious, but it's actually good for you. There really is nothing better and it's such a versatile condiment to have in your fridge (check out my tips for using it below).
Ingredients
1

free-range or organic egg/s

-room temperature, yolk separated from the white

1

tsp

dijon mustard

1

tbsp

lemon juice

-or apple cider vinegar

250

ml

oil of choice

(

1

cup) extra virgin olive oil or macadamia nut oil (remember the mayo will take on the flavour of the oil you choose to use)

Sea salt and freshly ground black pepper

-to taste

1

tbsp

whey

(optional), link to whey above.
Method
In a food processor mix the egg yolk, mustard, lemon juice or vinegar, seasoning and whey (if you choose to).

Whilst the blade is moving, begin to add your oil in a very slow trickle over the next 4-5 minutes.

If you add it too fast the mayonnaise will separate. If this happens, remove the split mix into another jug. Put another egg yolk into your processor and very gradually add the split mixture, drop by drop. This should salvage it.

You can also beat by hand, though it's best to have someone else pouring the oil as you beat.
Thermomix
Measure out your oil into a clean jar that you will use for storing the mayonnaise. Insert butterfly into your thermomix bowl.

Add egg yolk, mustard, lemon juice, seasoning and whey (if using) into thermomix bowl. Blend 10 seconds, speed 4, MC on.

Turn the MC upside down in the lid. Put the thermomix onto speed 4, and over the next 3 minutes, slowly drizzle the oil over the MC so that the oil drips into the bowl.
Store
Store in an airtight container in the fridge. The shelf life of this mayonnaise will depend on the freshness of the egg you have used so check the use-by date on the carton. If a freshly collected backyard chook egg, you can probably allow 4 weeks.
Variations
Egg-free and vegan
Jo from Quirky Cooking has that covered, find the fabulous recipe here.
Garlic Aioli
Mix in crushed garlic or I prefer roasting a clove and squeezing the delicious mushy centre into my mayo.
Ways to use you homemade mayonnaise...
I often use it to bind boiled egg or tuna in my kids sandwich, sushi or fresh spring rolls.
As a salad dressing.  Nothing like a good old coleslaw or potato salad made with real mayo (my Middle Eastern Potato salad is the bomb if you'd like the recipe, click here).  I also mix a tablespoon of mayo with the zest and juice of one lemon to dress salads.  This is especial nice over roast or steamed vege salads.
Mix it with pesto to make a creamy dipping or pasta sauce.

Make a tartare sauce - mix in lemon zest and diced caper berries for a delicious fish sauce.

Serve with a baked potato.
If you don't have any ready-made, you might like to substitute with...
Natural or Greek yoghurt or labne is my favourite mayo substitute when I need to make one of the above but haven't any mayo ready to go.
Any questions or ways you use mayonnaise? Love you to post a comment below...